We went to this restaurant called Sate Kajang Hj. Samuri at R&R Rawang. The satays are really2 nicee and I ate about 15 sticks?? hahahaha.
My dad ordered 30 chicken and 30 daging. I ate chicken most of em cuz I like chicken more than daging :) And they're really fast at serving people. Quite impressed.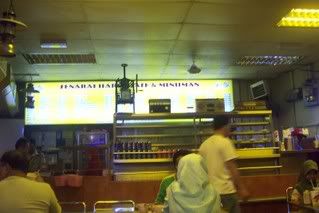 The Menu and where they make da satays.
My air kelapa? costs abt 3.50
Beforeee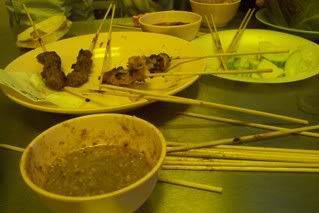 Afterr. ahah!!!
taaaaa~~