Class Party

Class Party was quite fun. It was my first party since I came back frm Manchester. And I dnt kno abt school, cuz its quite crap, The results are like lungbreaking, lets not talk abt results now.
Eventho i dnt really care abt the results. Theyre bad enough and i got moved dwn 2 a lower class. But thnk god only da third class. And that class isnt necessarily

SAFE

. People say its quite

dangerous.

Oh well, better thn moving to IQKL.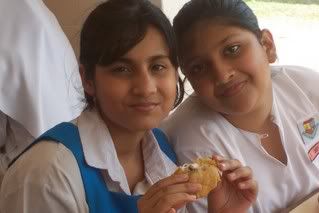 Canteen
Class party was held at the

CANTEEN.

Yes the

CANTEEN.

Ahha. The was canteen was better compared 2 one is my previous skola rendah wich is

SKTD.

It wasnt that dirty but the tables were. So we had 2 wiped it off wiv some bloody tissue haha.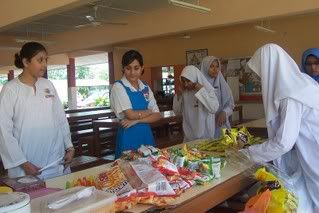 Food.


I bought scones wich some pple didnt even appreciate of me bringing dat thing. Sir Uthaya sponsored KFC. Others bought snacks and meehoo and bladibla.
Drinks pon air kotak je. Ok laaa.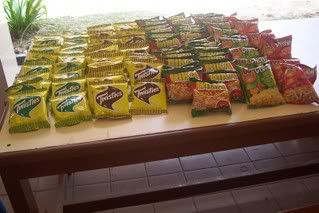 How?

It went well. We ate and take pictures and mess around and do the talking blabla.
Usual party stuff.

?End
After all dat crap, we had like swapping presents. My present was a teddy bear ( blue one) yes it was quite ugly. Not like sky blue but army blue. And it had a round picture frame (the hands r holding the picture frame) and guess who got it, A.Faiz. Well dat was the luck, i was hoping some1 else cud have got it. And i received a maths set from Naque. Oh wow. Great present haha. Idnt really care much for wat ive got. At least i enjoyed it. Also Sir Uthaya gave out presents for pple who achieved well.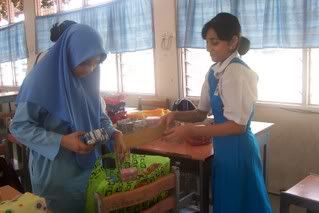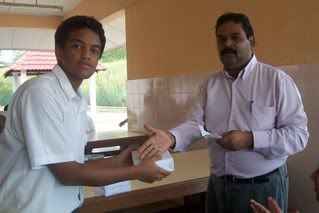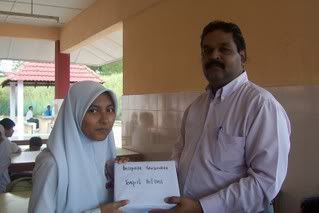 Pictures.

Yes I have pictures.
GoodBye :)